Hail Storm Roof Damage Repairs
We provide professional hail storm roof damage repairs and replacements for metal roofs.
If you have home insurance you may be covered for hail damage to your roof.
We can provide you with a professional roof inspection report plus a no obligation quote for your roof repair or replacement. The report can be forwarded to your insurance company for their approval or they may agree to a cash payout.
This will often speed up the process of getting your hail damaged roof repaired or replaced by experienced professionals, all covered by your insurance.
Our Team are respectful, experienced and professional. We only use high quality materials and we guarantee our work!
Waiting For Hail Damage Roof Insurance?
We can often help to get things moving along! Contact us for a Free roofing report and quote
Often Insurance Companies are delayed in getting to your hail storm damage roof claims. This can be due to a higher than usual amount of claims brought on by unusual and damaging storms that affect certain areas and regions.
A Hail Storm In November 2019 damaged hundreds of roofs on the Sunshine Coast. Areas like Aura, Harmony, Little Mountain and Caloundra West had many residents suffering from Hail Damaged Roofs - many had to move out of their homes until repairs could be completed.
If you are covered by insurance you may have a lengthy delay before they can process your claim.
We can often help you with getting your hail and storm damaged roof repaired or replaced quicker! By providing you with a professional roof damage report and a quotation you can then ask your insurance for a cash payout.
This is often much quicker and once approved we can promptly repair or replace your hail damaged roof.
Why Use Us For Your Hail Damage Roof Repair?
We are a professional, experienced family owned Sunshine Coast Business with years of roofing experience!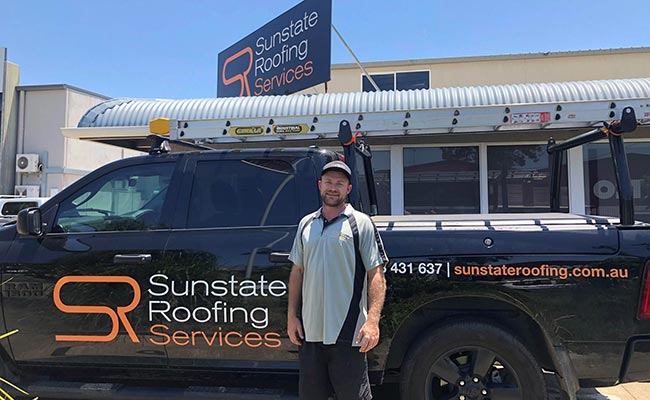 Don't Wait! Get your roof repaired quicker...
Fill in your details on the form provided and one of our friendly team will be in touch to make an appointment